Fetcham
The village is located between Leatherhead and Bookham and has the River Mole on the east side.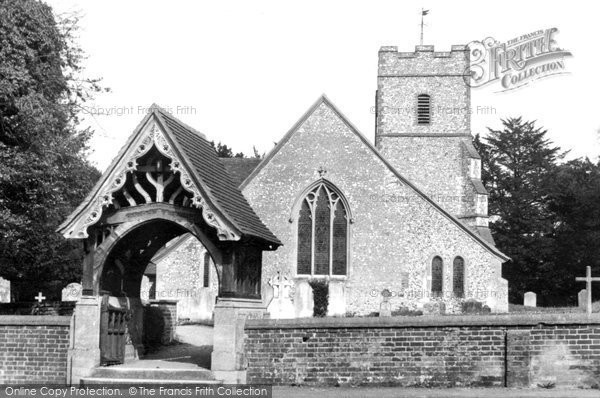 The nave and the north arcade of the church are probably early 11th century and the base of the tower is late 12th century. The building reuses some Roman building material.
Click here to see the catalogue of the St Mary, Fetcham Parish Records (1559 -1957) held at the Surrey History Centre.
Did You Know?

There was an Anglo-Saxon Cemetery at Hawkshill, Fetcham. About 40 burials were found in 1803, 1886 and 1906. Ten more were found in 1977.
The grave goods from Hawks Hill included a small knife, a girdle hanger and a decorated bead.
Further information
Search for records related to Fetcham on this website
Back to homepage
open/close sidebar
Information