Guildford School of Art
From its formation in June 1843, the Guildford School of art existed in several different forms including: The Guildford Institute, Guildford Working Men's Institution, the School of Art and the Technical College and Guildford School of Art and Crafts.
The institute was housed in Park Street, from March 1910 and Stoke Park Mansion from 1939. From 1963 extra accommodation for the growing range of courses was provided in the Pewley Annexe in Harvey Road, Guildford.
An exhibition of pupils' work was held in 1941, and at that time included examples from drawing and painting, women's crafts (dress-making, dress design, millinery, embroidery and weaving), commercial art, lithography, photography, stage design, bookbinding, typography, glass decoration and junior work sections. Of particular note were the photography and glass decoration. By 1957 the School was composed of departments for Drawing and Painting, Design, Sculpture and Ceramics, Printing, Photography, Dress and Textiles.
Student protests over the quality of education took place in the late 1960s. There was an eventual recommendation for the closure of the School. They merged to become part of the West Surrey College of Art and Design along with the Farnham School of Art in 1969.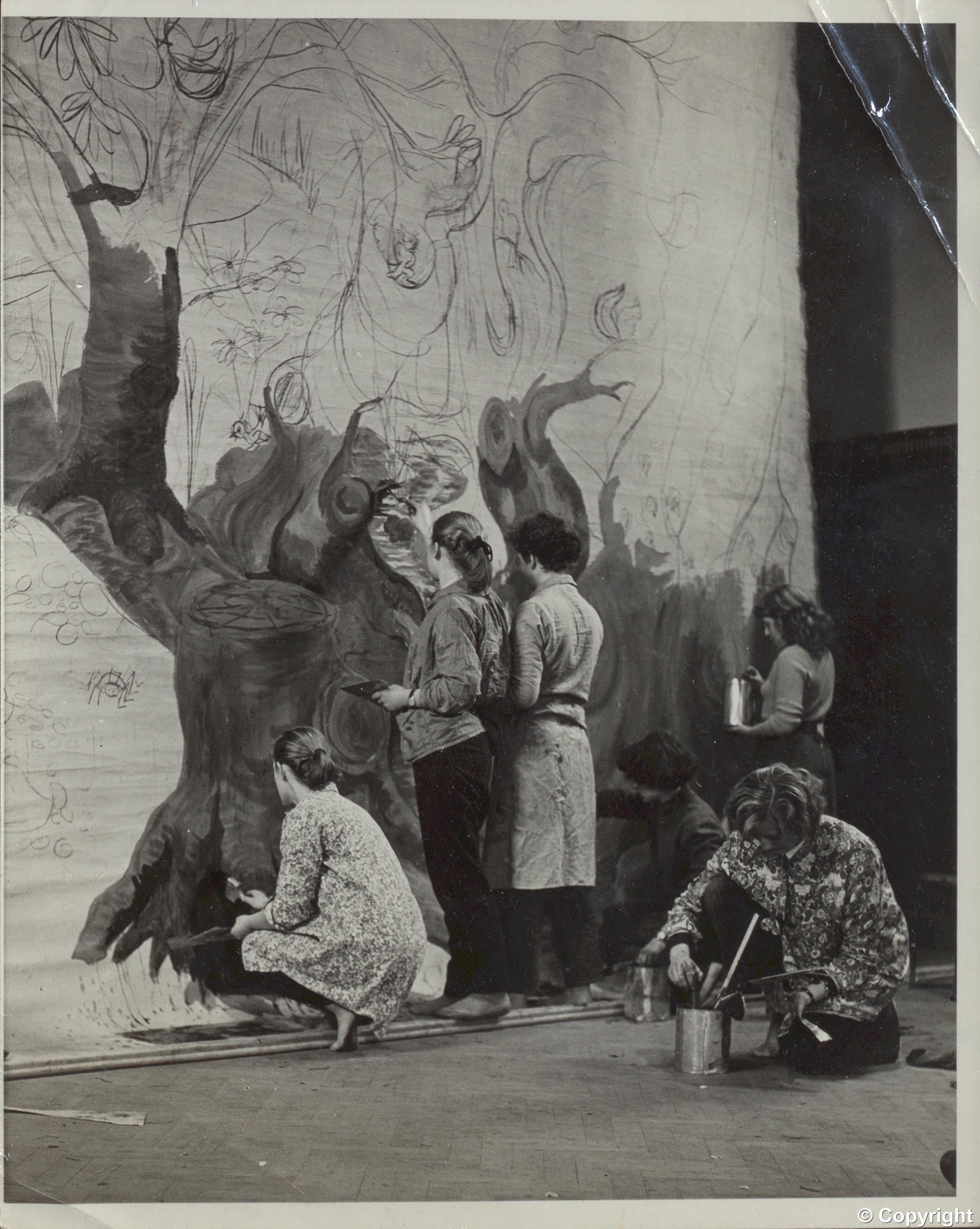 To read more about the history of the institution click here to visit the archives catalogue.
Back to homepage
open/close sidebar
Information